Having a professionally installed home cinema system can add tremendous value to your life. With an experienced home cinema installer at the helm, you can enjoy HD movies and immersive sound experiences from the comfort of your own home.
Home Cinema rooms are a great entertainment space which can be enjoyed with the whole family.
Planning your home cinema
There are many things to take into consideration when you start planning your bespoke home cinema system such as the room shape, room size and budget.
Rectangular rooms are ideal for home cinemas, as seating can be arranged in a traditional theatre layout. However, it is possible to create an enjoyable bespoke home cinema experience in any room shape or size.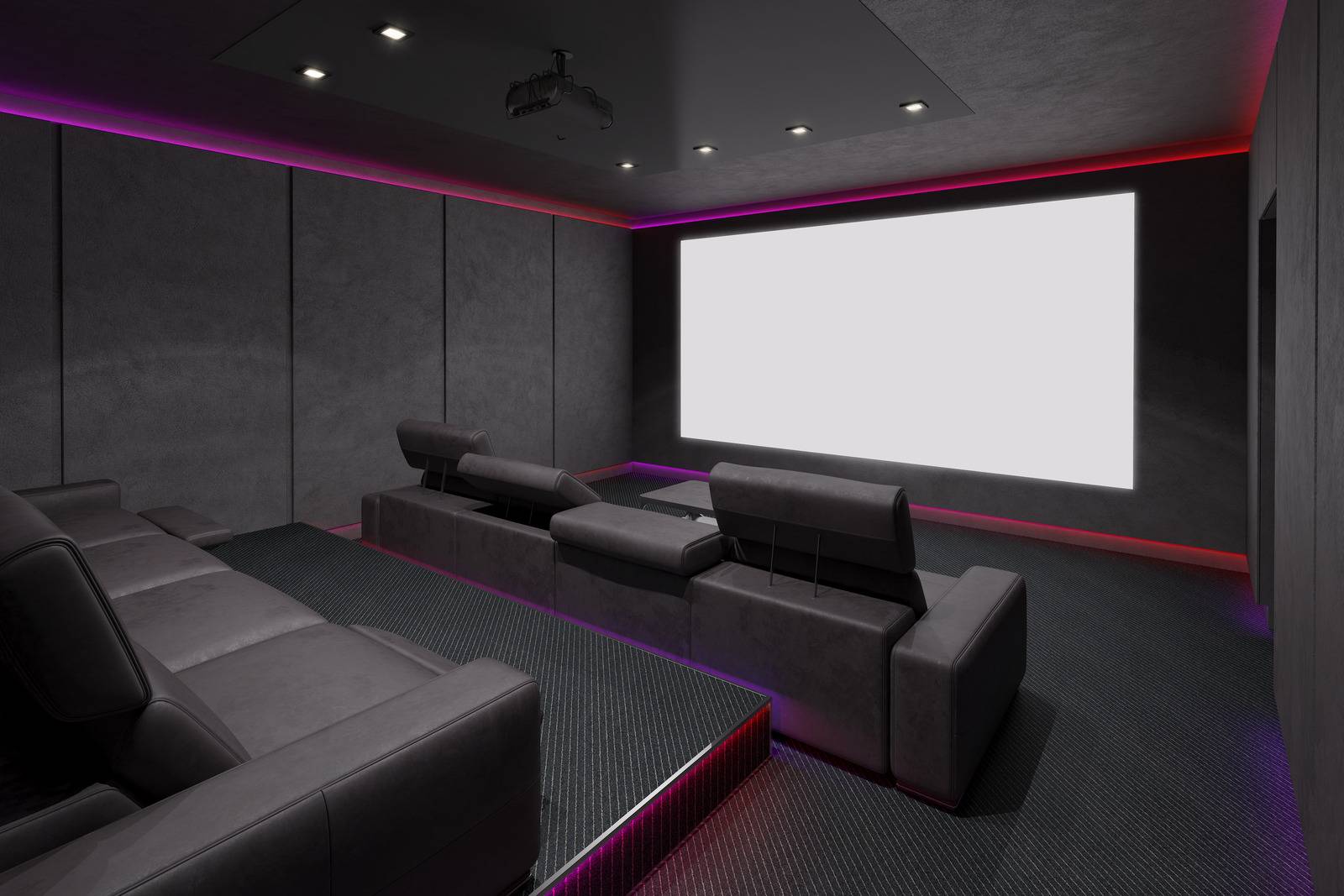 You may need to install sound proofing materials or sound dampening features to get the most out of your system, and you may need to decide which type of home cinema layout is best for you.
For a more luxury home cinema room you may have interior designers who can assist with a more bespoke design and layout, an approved home cinema installer can work along side the designer to build a perfect room.
Here is a list of things to consider when planning your home cinema:
Room size, shape and layout
Sound proofing
Acoustics
Speakers
Projector
Screens
Seating Arrangements
Mobile Devices
Devices
How is a home cinema installed?
Home Cinema installation include taking time to discuss your requirements and preferences. The installer will then need to access the room where the home cinema is going to be installed, they'll be able to advise on how best to set up the equipment and work with you to create a bespoke design for your space.
A detailed survey of the room will be performed, taking measurements and considering the placement of equipment. The installer will then start to install all the necessary components and discuss with you how to use your home cinema system in full.
Having a professionally installed home cinema from an approved installer can give you peace of mind that your entertainment centre will be set up correctly and securely, giving you a long-lasting, quality home cinema experience.
Your home cinema sound system
From wall-mounted speakers in a living room to full 7.1 surround sound systems in an entertainment room, there are many options available that can bring your movie theatre experience to life.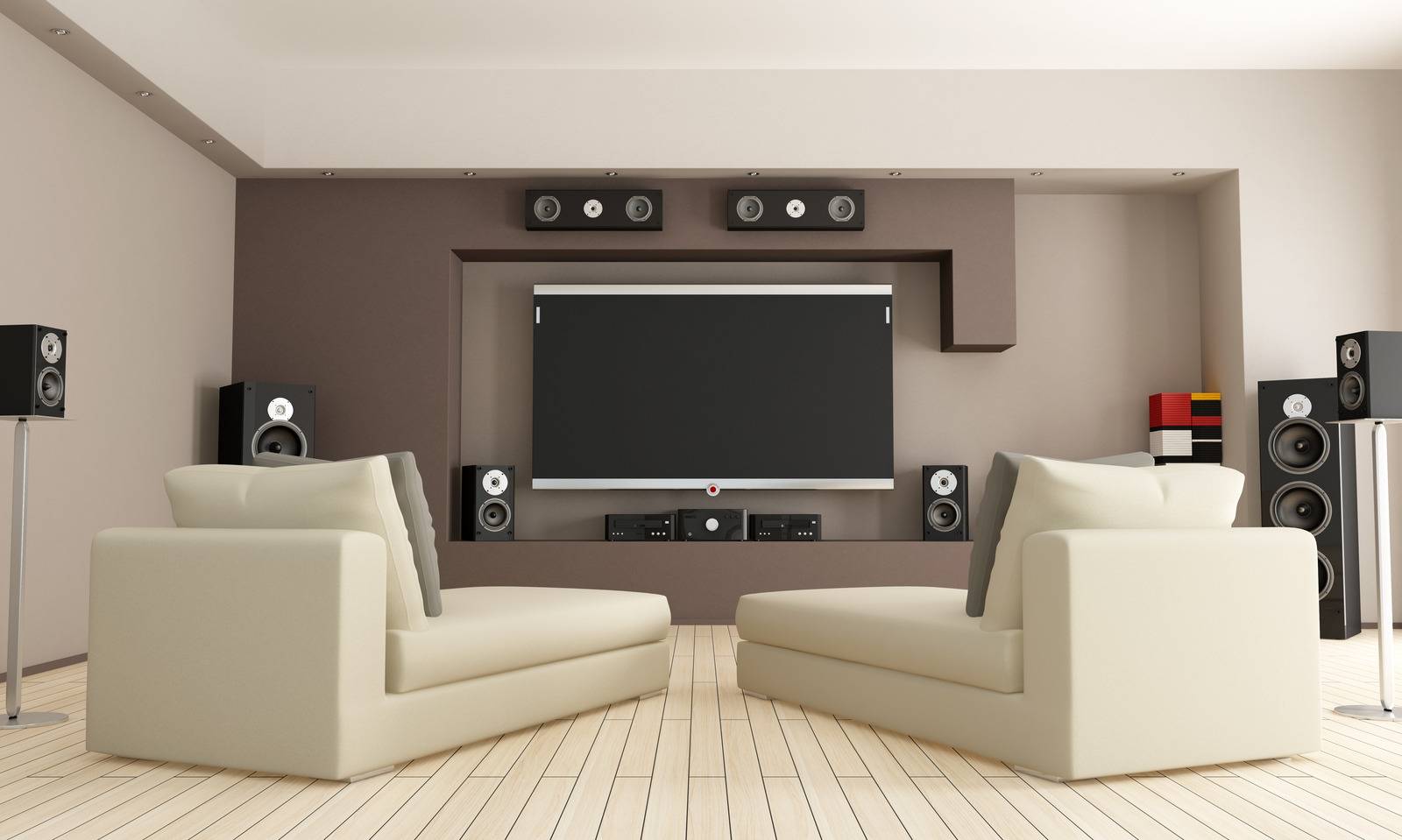 High quality audio is essential in any home cinema room and an experienced installer will advise on the best audio system to suit your room and ensure the sound quality is of the highest standard.
Sound Proofing
Sound proofing involves using materials such as acoustic panels, insulation and other absorbent materials to reduce noise levels in the room. This is important if you're going to be playing music or watching movies at high volume.
Acoustic treatments such as wall panels and diffusers can be used to ensure your home cinema room is free from any unwanted echoes or sound reflections.
Acoustic panels cost in the UK from £30 – £300 depending on the size, type and quality of material used.
Once all the hardware is installed, it's time to connect up your home cinema equipment. This will involve connecting the cables that bring audio and video from the source device into the screens and speakers.
Projectors and Screens
Projectors and screens are an essential part of a great home cinema system. An experienced home cinema installer will be able to advise on the best projection system for your room size for optimal video performance.
The big screen experience is not just watching TV it is about being immersed in the action and feeling like you are part of it. High quality projectors combined with a large screen will provide the ultimate visual experience.
Projector costs in the UK range from £400 – £5,000 depending on several factors including resolution and brightness.
Audio-Visual Solutions
Home cinema installation involves delivering superior audio-visual solutions that are tailored specifically to each home.
They understand the complexities of each individual configuration, from acoustics to lighting, ensuring every detail is considered for an optimal home cinema experience.
From the latest WIFI-enabled streaming media players to Dolby Atmos cinema systems, a professional approved home cinema installer will recommend the best options for your budget and offer expert advice on how to get the most from your entertainment centre.
Home Cinema Devices
You may be able set up your home cinema to your home automation devices such as Amazon Alexa, Google Home or Apple Homekit, and integrate your home cinema into the wider smart home system.
An experienced installer will be able to advise on how best to incorporate voice activated devices into your home cinema setup.
Can I stream movies with a home cinema?
Yes, streaming services such as Netflix, Amazon Prime and Disney+ are available with a home cinema setup, however the experience will be optimised with a higher-end projector and screen.
An experienced installer will be able to advise on the best devices to use in order to get the most out of your streaming movies and shows.
Lighting
Home cinema installations will also include choosing the best lighting for the room. An experienced installer will be able to suggest different types of lighting that can be used to create a theatre like atmosphere and reduce light reflection on your screen.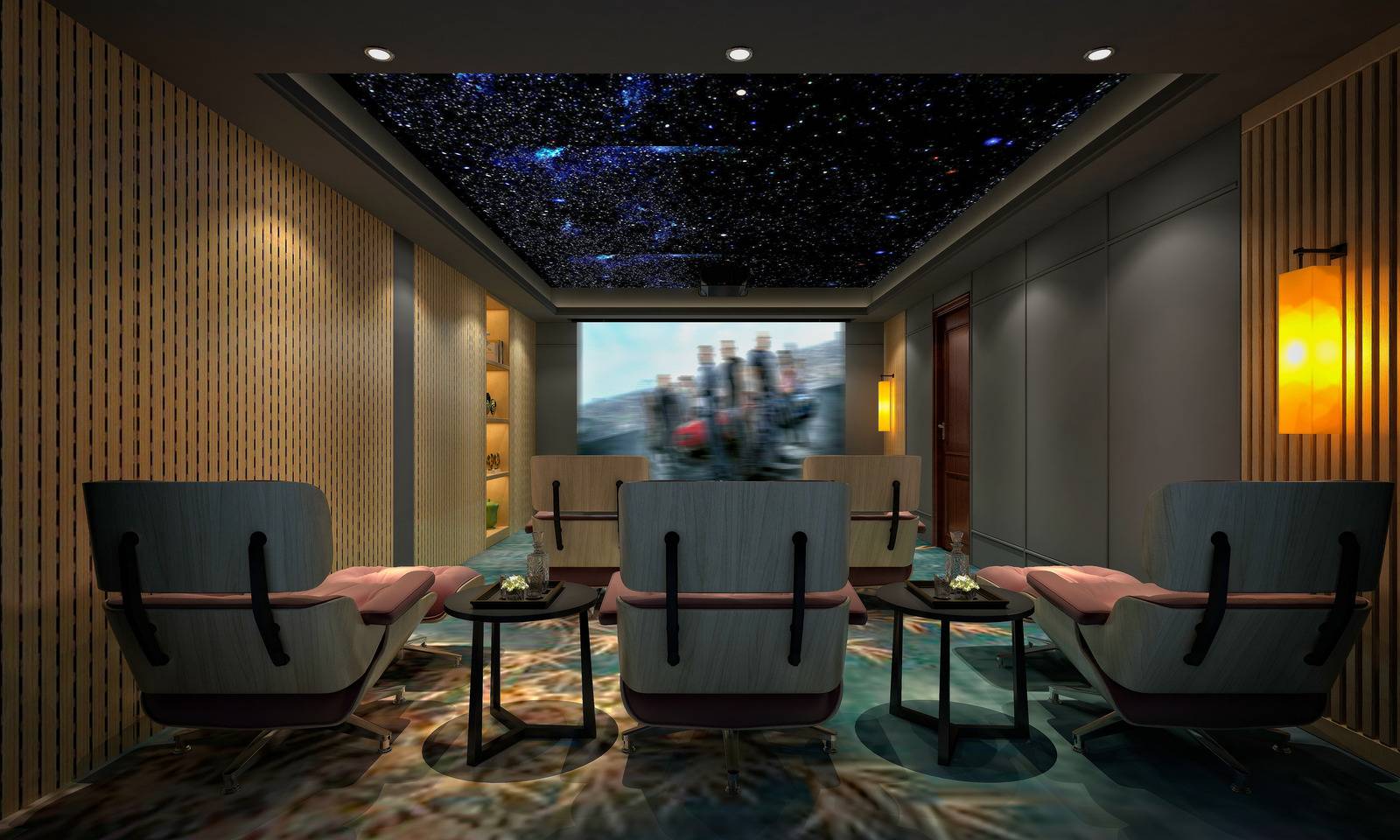 Smart lighting can also be used to create the perfect atmosphere for watching films and TV programmes in your home theatre.
Lighting control systems use dimmers or switches to adjust lighting levels with ease – ideal for providing low light when watching a movie while still allowing enough light to walk around without tripping.
Home Cinema Seating
Comfortable seating is essential for any luxury home cinema room. You may have the option of custom seating or premade furniture to suit your budget and requirements.
Home Cinema installers will be able to advise on which type of seating to choose in order to ensure you get the best experience out of your home cinema setup.
Where can I find a home Cinema Installer?
Finding a reputable installer for your home cinema system can be a tricky task. Look out for professional installers who have experience in audio visual installation and home automation, as they will be familiar with the latest technologies on the market.
At GetMeDigital.com we have fully vetted and approved home cinema installers local to you.
Cinema Rooms
Media Rooms, living rooms, Home Theatres and Home Cinemas all have different requirements, so it's important to understand what you need in order to create the perfect home cinema experience for your family.
Choosing a dedicated room for your home cinema can make the difference between an average viewing experience and one that will blow you away.
A media room should usually have a large TV, comfortable seating and a sound system.
Living Rooms should usually have a projector and screen setup with comfortable seating.
Home Theatres should have the latest audio visual equipment such as Dolby Atmos, 4K projectors and high-end speakers for an immersive movie experience.
Lastly, Home Cinemas should be fitted with professional grade equipment such as surround sound systems, powerful amplifiers, acoustical treatments and subwoofers.
An experienced home cinema installer will be able to advise on the best equipment for your budget and requirements, and ensure that you get the most out of your home cinema setup.
Once you have all the right equipment in place, it's time to sit back, relax and enjoy your favourite movies and shows in the comfort of your own home.