What do I need in a laptop?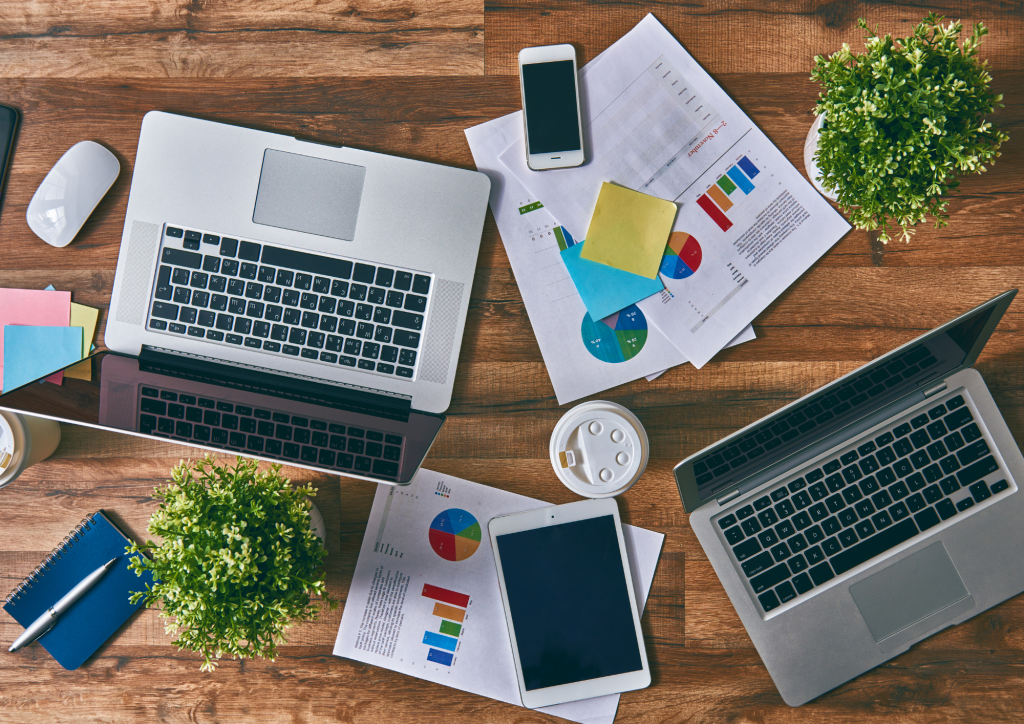 What do I need in a Laptop?
Buying a new laptop can be confusing, with the number of laptops available, the difference in costs and understanding what you need.  It is worth having a think about what you want to use your laptop for, day to day tasks, work, etc.  Also think about your budget and look for the best you can get for your money.
Here are some tips to help make your decision: –
How powerful do you need it to be?
This is important depending on what you want to use your laptop for.  If you are planning to be a heavy user, maybe using your laptop for photo or video editing then this is vital to get right.  When looking at different laptops, you will see they all tell you what processors they have, and they will also show something called 'clock speed' measured in GHz and number of cores.  Simply put, if a laptop comes with a higher number of cores this will open the user ability for speed, it's like driving down a motorway rather than a country lane – you can go faster.
The other area to consider with power is the RAM (Random Access Memory).  A high level of RAM gives you ability to instantly access files or content on your laptop.  It's like getting something out of your drawer and having it on your desk – your desk is RAM – it is easier and quicker for you to get your hands on it.  Also, the bigger your desk (RAM) the more you can have on it!  4GB of RAM is standard now on most laptops, but if you are a heavy user, it is recommended to go for *GB.  Cheaper laptops or Chromebooks come with 2GB, so even a normal user may find this a little slow.
Operating System
Like the scenario with phones with them being in iOS or Android, laptops are now different.  There are three operating systems: MacOS, Windows and ChromeOS.  There are reasons to choose each of them: –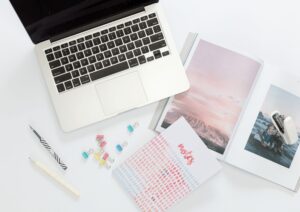 Opt for a MacBook – You will need a budget of at least £999 and if you want something to last you for years as they come with high build quality.  If you are an avid Apple user, then this is also a must.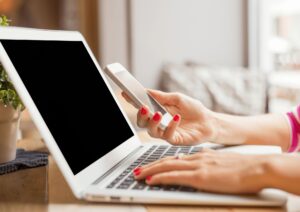 Opt for a Windows 10 Laptop – If you know Windows well and used it for most of your life – this is the option for you.  If you already use specialist software that you need to keep using, then again opting for a Windows 10 laptop is essential – you will also get a big choice of laptops to choose from.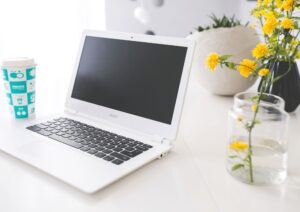 Opt for a Chromebook – This is a great option if you don't have a lot of budget and want something simple to use.  You will also need to be willing to work on web-based applications.
Screen Size
It is best unless you have a really low budget to go opt for Full HD for any size laptop.  Bigger doesn't always mean better either.  The larger the screen the heavier the laptop so bear this in mind.  An 11, 12 or 13 inch display will help preserve the battery life and give you a more portable laptop. The majority of laptops you will see will come with a Full-HD 1920×1080 pixel resolution screen which is ideal for most uses – the more you pay and the more expensive models some with a higher resolution and some come with 4K Ultra HD.
Battery Life
All laptops will come with an indication of the battery life but this is dependent on what you are using the laptop for.  Just use the guidance as an indication and don't rely on it.  If you are out for several hours, it is always recommended to carry your charger.  Once you get used to your laptop, you will get a feel for exactly how long the battery lasts for.
Cost
Some guides to what you will expect to get for your money: –
Over £800 – This budget is recommended for technical tasks such as photo or video editing and gaming.  Great speakers and screen definition.
Under £800 – Good all-round spec, rounding up everything you get in a cheaper laptop as per below and a good battery life.
Under £600 – Expect 8GB of RAM, Intel Core i5, i7 or equivalent.  Good for general photo editing – you should be able to get a thin and light design that comes with a full HD screen.
Under £450 – Check it is a Intel Premium processor or equivalent and 4GB of RAM. You will get a good allrounder for general use with browsing and work tasks.  You should be able to get one with a full HD screen.
Under £300 – You should see the newer Intel Celeron processors with a max of 4GB of RAM.  Won't provide you a fast user experience but for a light use you won't be let down.
Under £200 – Expect to see an Intel Celeron or Atom processor and the maximum you are likely to get is 2GB of RAM.  Won't be fast but for browsing and note taking, should serve you well.
The key to buying any laptop is to shop around, lots of options in store and online, read reviews and ask questions.  Following this, you should find the laptop for you.