Upload Customer Reviews
This section is provided to you, our Approved Installers, to upload Testimonials and Case Studies provided by your Customers. We encourage you to ask your Customers for Testimonials or Case Studies. Please also remember, your Customers can go straight to your company profile page and add a review by simply entering your company name on the home page. 
To help support you to build your profiles, you can also download and print these Customer Review Forms to hand to your Customers for completion whilst you work at their homes.
Member Profile Page Example: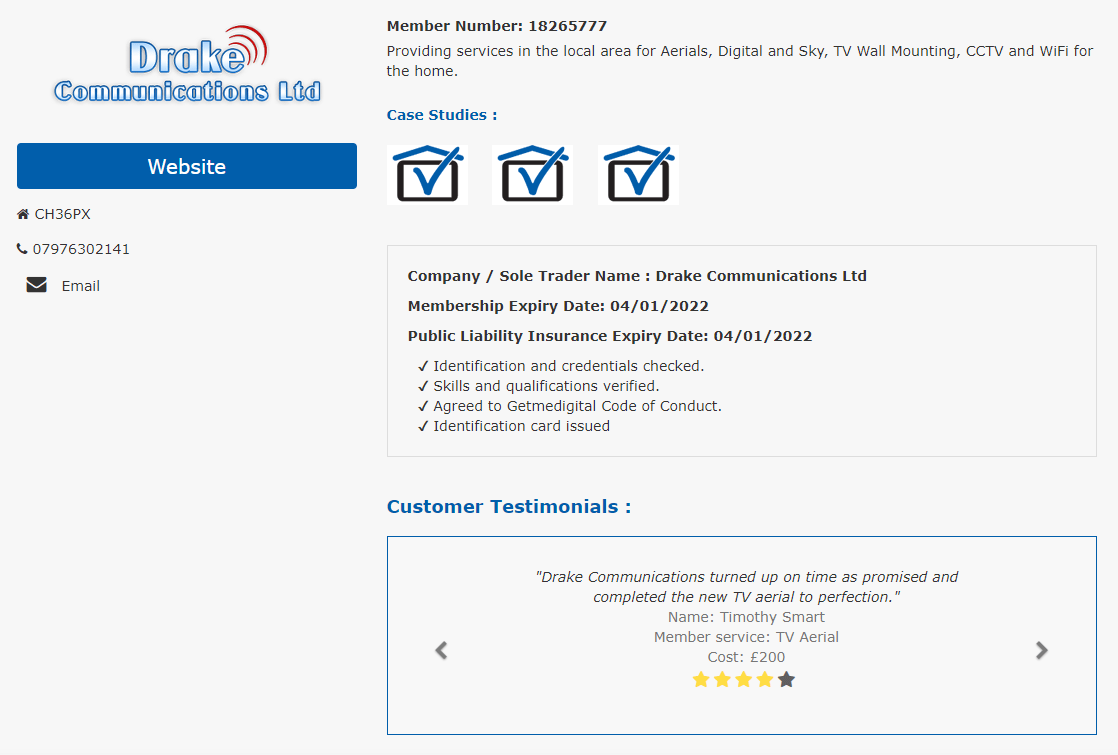 For your Customer Testimonials, please complete the form below and we will review and upload to your member profile page: