Enabling parental controls on gaming consoles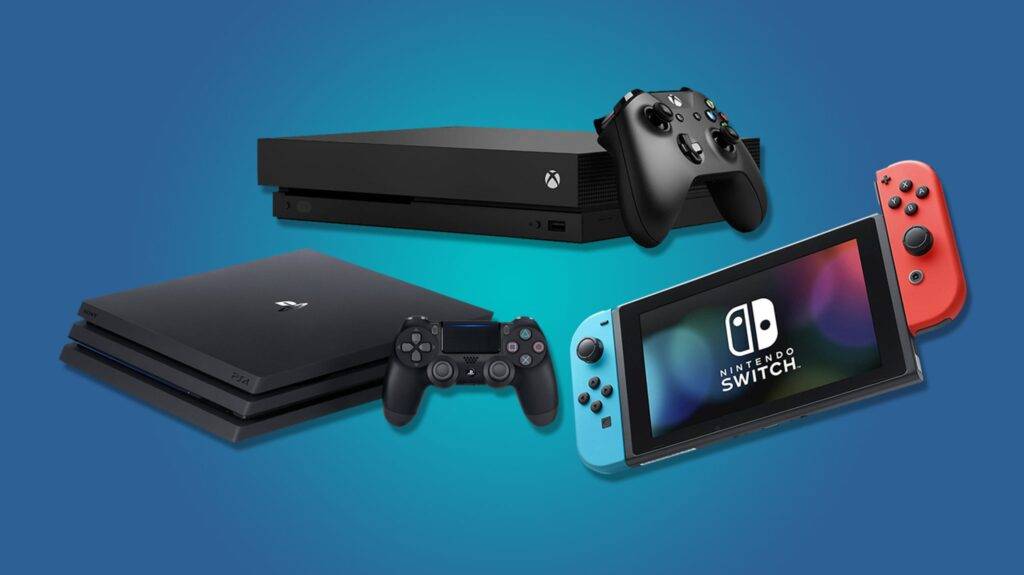 As parents you might hate them and the time your kids spend gaming – unfortunately they are part of our kids lives and all that we can do is try to educate, protect and limit time spent stuck to a gaming headset.
An important part of protecting kids whilst gaming is using the parental controls.  Most modern gaming devices come with some parental control features.  There are a few key reasons they are present: –
Gaming laws wherever you may live
Screen limitation to help control how much time your kids spend gaming
Protect online wallets from exploiting kids with free-to-play tactics
Many new generation consoles come with the ability to activate the virtual babysitter inside your phone, PC or your game console.  Here are some key tips for the most popular: –
PlayStation 4 and PlayStation 5
The PlayStation 4 although the older model is still very much out there with the PlayStation 5 gathering more popularity as the newest offering.
The parental controls allow you as a parent to create restrictions according to the age of your child and what you want to limit.  You can set limits on usage and create screen curfews easily which is a popular control with most parents.  Within the dashboard you can set it up to block mature rated games and Blu-ray movies so you can leave your kids being rest assured they aren't seeing anything that isn't appropriate for their age or what you don't want them to see.  As they come with a web browser, you can also setup appropriate filters via the in-built service from Trend Micro.  A great feature considering the reports about grooming and bullying, is that you can monitor communication from friend requests, to blocking messages and the ability to download user-created content.
3 easy steps are: –
Allocate permissions to yourself or any other adult you wish to help monitor your kid's activity
In your Account Management section, set up a Family, adding your kids as users
On the console go to Settings – Parental controls – Family Management which will enable all your security features and let you set up all the above areas discussed
Xbox One and Xbox Series S/X
Easy to use, online or on the console, you can set your limits for different users – great if you have different ages of kids.  You can monitor all the data captured and so you know what has been going on in the Xbox Family Settings App (available for iOS and Android).  The limit controls allow you to set these for time, rating and spending.  Within the app it provides the functionality to set up screen notifications for both games and apps and set an approval limit for microtransaction spending – a really useful tool.  One bonus addition is that it allows you to block exploitative loot boxes which are on the increase.  The features available in the app will apply to Xbox consoles, including Xbox One and next-gen Xbox Series S and Xbox Series X and Windows 10 PC's too – cover all of your bases to protect your kids.
3 easy steps are: –
However you choose to access the family settings, you can set up the parameters to restrict communication, set time limits, filter web browsing and create your list to block mature content
Go to System – Settings – Account – Family, here you will be able to manage all the permissions for each user for each of your kids.  On your PC for Windows 10, you can manage family members under your Microsoft account
Purchase made on the Xbox, you select your kid's account the Family setting, go to Privacy & Online Safety – Xbox Live privacy – View details & customize – Buy & Download. Again on your PC you do this through your Microsoft account.
PC and Mobile
While it may be easy to ban your kids from using games consoles, it is not as easy with phones as they can be pretty vital when they are out and about – also PC's are now an essential part of school life.  They are both more complex than games consoles and require a different kind of parental control software.
This means that there is no single steps to follow but a whole host of apps to choose from. Most of the apps available will make it easy for you for you limit games use, check communications, control the games your kids can play and how long they can play for.  On some operating systems such as iOS, you can use the Screen Time settings to enter restrictions, set scheduling for play times and control multi-player access.  On the Android equivalent, unfortunately the settings are quite as powerful but with the operating system not being as locked down as iOS, this means that you can add in third party parental controls app – some popular ones are Qustodio and Kaspersky Safe Kids – when installed they are both more powerful than iOS.
On PC's you can install a parental control app, and also use the built-in features which come with the most popular gaming-related programs.  By using the Family View, you can at least limit which games your kids have access to and apply time limits.
There has been a lot of press about Twitch which allows the viewing of others playing games through online streaming where you can watch live.  Within Twitch parents aren't able to adjust privacy or messaging options at all.  Whilst Twitch promote a positive community the only solution if you don't feel comfortable is to block the website altogether.
Nintendo Switch
At the forefront of online safety for kids is Nintendo, they want to ensure players are all ages are kept safe.  They do quite often get criticised for going too far as friends have to share lengthy codes to be able to play together online. They also drive you to use a cumbersome mobile app to enable voice chat between players – thoughts are that this doesn't really offer much protection but just add a layer of inconvenience.
However, the Nintendo parental control app does offer genuine protection which comes with a number of features – available on both iOS and Android.  Within the app you can set up your time limits and restrict the content that your kids can access and in addition you can set up detailed schedules for gaming by allocating chunks of time to each profile you set up.  If there are specific sites you want to block you can set up your own blacklist and also create whitelists whilst setting controls age-appropriate gaming.
3 easy steps are: –
On the games console go to System Settings – Parental Controls. You will still be able to without the app, block games by age, limit communication and stop VR.
Download the app and follow the on-screen instructions under Parental Controls to synch the app and the Switch console – set to the same Nintendo account.
Once the mobile app is up and running, you will then be able to set time limits for your different profiles and block inappropriate content.